NOTICE:
AS OF 10-30-16, I REGRET TO INFORM YOU THAT WARFLOW HAS BEEN SHUTDOWN. ANY MORE CONTRIBUTIONS THAT YOU CAN MAKE ARE WELCOME SO THAT WE KNOW THE MOST WE CAN, AND HAVE THE MOST TO REMEMBER, ABOUT THIS WONDERFUL GAME
UPDATE: NEW VIET SERVER GOING UP ON Nov 15, 2016. If you would like to play warflow once more you can make an account thru link below. The language unfortunately will be in Vietnamese, but the content is same so it will be easy to figure out what is what in the game once you play it.
New Official site: http://tamquoctruyenky.vn/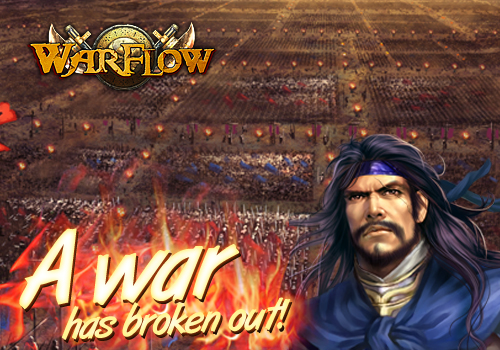 This game is set in an ancient land.
The people are suffering from years of war between the three nations.
Gamers will play the hero, to try to save this land of chaos.
Welcome to the WarFlow Wiki
Edit
Objective: To have the most comprehensive WarFlow Database.
Help by submitting pictures of equipment at its starting level.
Also looking for people to add guides in guides area.... (of any sort)
If you are new to warflow check out the guides section
Or put key words into the search function at the top right of any page.
Categories:
Edit
Lv 100 TC and beyond...
Lv 120 TC
lv 130 TC
Latest activity
Edit